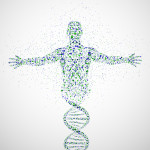 Opus 23 is a tool, which Dr. Brody utilizes to take the guesswork out personalized treatments. Whether you are a 33-year-old female who has been diagnosis with breast cancer or a 65-year-old male with a chief complaint of asthma, there are genetic links(SNPs) that can help tailor your naturopathic treatments.
By allowing Dr. Brody to investigate your DNA he can visualize the blueprint of your origins and treat you at the genetic/epigenetic level. With this natural treatment plan, Dr. Brody is able to predict and prevent any questionable detours via modulating detrimental genetic mutations. Thus working on true natural prevention.
If you are interested in an OPUS 23 appointment please call today.