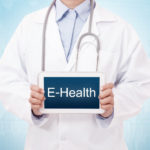 Dr. Brody and the Center of Excellence in Generative Medicine are excited to announce the availability of Telemedicine/E-Health Appointments for patients who are unable to travel to Connecticut.  These appointments will start with the Opus 23 and Return Office Visit types and later progress to the SWAMI Nutritional Visit.  Please make an appointment today by calling (203) 366-0526! ***Please note these visits are only available at the Center of Excellence and this is a cash only practice. If you want to have your appointment covered by insurance you must make an in-person visit to Dr. Brody's Office in Newtown, CT.***
Your Tele-Nutrition Opus 23 Visit:
Part 1 will consist of an intake. This usually takes 30-40 minutes and this will cover your current health history and complaints. This will be followed by a 10-15 minute break where your physician will finish curating and develop your recommend treatment protocol.
Part 2 will consist of a one-on-one review of your OPUS 23 Pro report with your physician. This usually takes about 20-30 minutes.
Part 3 you and your physician will review your personalized natural treatment protocol. You will also be given a PDF and a thumb drive with your customized OPUS 23 Pro Report, and a printed OPUS 23 Pro report.