Genetic Analysis Appointment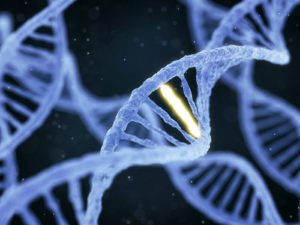 Dr. Brody uses a program to interpret raw genomic data from Ancestry and/or 23andMe, to perform the genomic analysis. Dr. Brody, will take your raw data from these companies and run it through a program. He will then translated it into clinically relevant and important information that he can use to institute preventive or therapeutic actions. This provides an environment that allows for precision personalized care.
During your DNA Analysis visit, Dr. Brody will analyze and interpret your raw genomic data. The program that Dr. Brody uses can perform a series of extraordinarily sophisticated analytics for discovering the hidden secrets of your DNA. Dr. Brody can then investigate any precautions or changes you can perform to have a healthier lifestyle. With the DNA Analysis Visit, Dr. Brody will perform a complete medical examination, which includes a medical intake, physical examination with urine analysis, and treatment protocol.
How it works
Most genomic test report over 700,000 individual genetic markers called SNPS (pronounced 'snips'). SNP stands for 'single nucleotide polymorphism.' Which simply indicates that at some point in the genome there was a variation in one of the letters of DNA (A, T, C,& G) from what was normal to be expected. For example, a person might have an SNP with a 'C' at that location, whereas a 'T' would normally be expected. SNPs are very common, as each of us is uniquely different genetically from each other. Many SNPs have been associated with certain risks (such as diseases or susceptibilities.)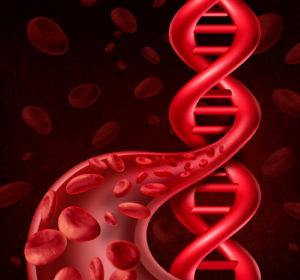 Dr. Brody will comb through the results and looks for these special SNPs. It then activates its own analytic machinery and reports back to the physician any areas of special interest. This type of testing would have cost many tens of thousands of dollars as little as a few years ago; the fact that it is available at such a reasonable cost is a testimony to the amazing developments in modern technology.
Patients receive a personalized printout of their genetic analysis that will consist of:
Visit One–Mental Awareness and Mental Support

Investigation of genes that play a role in neurotransmitter production and regulation
Methylation Support
Other Mind-Body susceptibilities
---
Visit Two–Regenerative and Detoxification Support

Investigation into Phase 1, Phase 2, and Phase 3 networks
Diet and Lifestyles strategies
Anti-Aging and Generative Medicine
---
Visit Three–Heart, Weight, and Hormones

Investigation into genes that play a role in heart heart
Metabolic weight and blood sugar regulation
Hormones
---
Visit Four–Cancer and Immune Support

Investigation into genes that increase/decrease your risk of developing cancer
Immune System Support and inflammation reduction
Muscle and Digestive Support
Steps towards an Appointments:
Confirm with your Insurance company that Dr. Brody is in network and that naturopathic medical services are covered.
Purchase an Ancestry test kit from www.ancestry.com/dna and (if finances allow) purchase one Ancestry Only kit from 23andMe.com/drbrody too.
Schedule your first office visit with the front desk.
If you already have your Ancestry or 23andMe Test results, book your follow as a DNA Analysis Visit at check out from your first visit.
If you do not have your Ancestry and/or 23andMe results book a consult 10 weeks in advance with the front desk.

Provide raw data to the clinic once you've received an e-mail notification that your test results are ready. You can either:

Supply us with your login information and we will download it for you, or
Download the raw data file and email it to Support@BrodyND.com

Once results and it's your appointment day arrive on time and hungry for information. The 60min office visit will fly by. Dr. Brody will perform a medical intake, physical exam, and then proceed right into a discussion of your DNA followed by a treatment plan.
Once the visit is over book your next visits with the Front Desk so all topics can be covered.