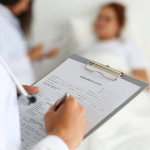 Happy New Year!
Yesterday, the Massachusetts ND licensure bill passed the HOUSE! The bill passed the Senate earlier this session (June 2016).  This feels like our January miracle, but we're not done yet! You can help us get it over the finish line.
We must ensure that Governor Baker signs this bill into law in the next 10 days. Here's how you can help:
Fill in this action and your note of support will be sent directly to Governor Baker. This online advocacy program will automatically populate your name into the signature line, so taking action is quick and easy!  
Follow this link to show your support.
THANK YOU IN ADVANCE; we never could have gotten this far without you.
Happy New Year Indeed!
Amy Rothenberg ND, President MSND