Dr. Brody's Natural Approach to Gout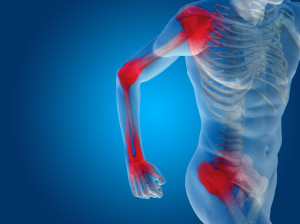 Gout otherwise known as the Rich Man's Disease is a type of arthritis that usually attacks the joints of the big toe.  This type of arthritis can be extremely painful and can be really difficult to treat if you are just worried about the symptoms and not the underlying cause.  While most authorities agree that gout is caused by a diet consisting of high purines (meat, seafood, alcohol, etc), others disagree. There is no one-size-fits-all diet solution out there so it is too simple to say that everyone with gout should be on a low purine diet. This is why you need an individualize diet,  the proper natural treatments (to help control pain in the short term), and the proper detoxification pathways stimulated to remove toxins like uric acid. When these areas are addressed true natural healing can begin.
"I had acute gout attack that persisted for over four months. Before visiting Dr. Brody, I had tried acupuncture, herbal medicine, and various medications are prescribed by my rheumatologist. Nothing worked. Although the prescription was suppressing any new flare up, my existing joint pain never completely went away. That's when we visited Dr. Brody. When I first arrived at the clinic I felt that Dr. Brody really cared about my wellbeing. He walked me through the whole process and gave me assurance that I could do this diet.
After the three-month detox period, I'm now completely off my medication. My gout is gone, thank you, Dr. Brody!!"
Services and Tests To Help You Heal Faster:
Free Discovery Session
A free Discovery Session includes analysis of your blood type, receiving dietary advice, and supplement suggestions with no obligation.
To schedule a free discovery session, please contact Meaghan at the Personalized Natural Medicine Clinic, located in a beautiful Victorian house in the heart of Newtown, Connecticut.