Dr. Brody's Natural Approach to Skin Health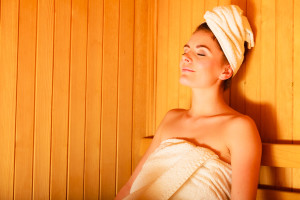 Acne is something that can have both physical and emotional components.  The physical aspects of pain, dryness, inflammation and leave even the strongest person on their knees when this is combined with the emotional aspect it gets even worst.  The fear to fit in and appear healthy and beautiful is a struggle many people have.  On a personal note when I was younger I tried everything to get rid of my cystic acne: antibiotics, Accutane, natural treatments, facials, etc.  Nothing worked in the long term until I found the root cause.  For me, it was wheat and dairy.  When I changed my diet and combined a few natural medicines I was able to control my acne and prevent it.
This is really why you need and experienced naturopathic physician to help guide you to the right treatments.  Remember you have acne for a reason.  It is your doctor's responsibility to figure out that reason and remove it so you can heal. There are different genetic mutations such as BCO1, that can predispose you to acne if not addressed. This gene works by converting beta-carotene into Vitamin A in your body.  When there are mutations in this gene, a Vitamin A deficiency can occur. One of the symptoms of a Vitamin A deficiency can be acne. To learn what other genes might be at work with your disease process make an Opus23 appointment today!
Natural Treatments
Zinc. This simple mineral can help heal the skin by repairing its attachments.
Vitamin A. As stated above. They even make certain acne medications out of Vitamin A.
Tea tree oil face wash. This herb can help remove some of the bacteria (P. acnes) that like to live in pimples
Acne Face Mask: Using Honey and Cinnamon. You can make this into a paste and apply it to specific pimples or over your entire face.
Do not start an Exercise, Diet, or Natural Medicine Routine before talking to your doctor first.
Services and Tests To Help You Heal Faster:
Free Discovery Session
A free Discovery Session includes analysis of your blood type, receiving dietary advice, and supplement suggestions with no obligation.
To schedule a free discovery session, please contact Meaghan at the Personalized Natural Medicine Clinic, located in a beautiful Victorian house in the heart of Newtown, Connecticut.