Dr. Brody's Natural Approach to Osteoarthritis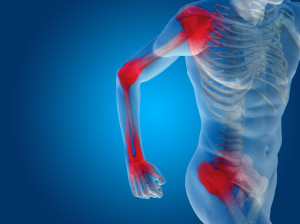 Osteoarthritis is a condition that attacks your cartilage at the end of your bones.  This usually takes place in your knees but it can happen in any joint.  With a lack of cartilage in between your joints, you can start to experience pain, stiffness, and swelling. This is due to the cushion between your joints (meniscus in your knees) being destroyed. This then leads to bone-on-bone wear and tear which can cause splintering of the end of your bones resulting in pain.  The key to preventing and minimizing this condition is early detection and treatment.  We want to prevent you from progressing to a start where you have no cushion between your joints.  There are many natural herbs and medications that can help control inflammation, increase bone healing, and eliminate pain.  The other major components of this wear and tear disease are–diet.  This is something you do three times a day and can have untold effects on your health.  It can help you modulate inflammation, give your body the building blocks to repair, and remove the damaged or used supplies.
Services and Tests To Help You Heal Faster:
Free Discovery Session
A free Discovery Session includes analysis of your blood type, receiving dietary advice, and supplement suggestions with no obligation.
To schedule a free discovery session, please contact Meaghan at the Personalized Natural Medicine Clinic, located in a beautiful Victorian house in the heart of Newtown, Connecticut.