Dr. Brody's Natural Approach to Muscle Pain and Weakness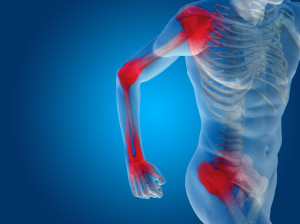 If you don't give your muscle or joints the proper fuel they need, pain will ensue.  Depending on the area where the muscle/joint pain is will depend on the natural treatments I recommend.  If we give the muscles what they need so they can proceed down the healing and building process,  allow the muscles/joints the proper means of disposing of its waste, and utilize your muscles and joints properly via exercises you will find that your pain and weakness will start to disappear.  Of interesting note: What do you do after you hurt your ankle?  Do you put ice on it or do you put hot on it? The swelling and pain that is happening in your ankle is not a bad thing.  Your body is trying to protect itself so it can start healing.  So why would you want to stop this process? Your body is not trying to hurt itself.  I believe ice only does one thing of value–reduce pain.  There are natural and proven ways to increase healing time that are safe and inexpensive that will honor the body's natural healing process.
Services and Tests To Help You Heal Faster:
Free Discovery Session
A free Discovery Session includes analysis of your blood type, receiving dietary advice, and supplement suggestions with no obligation.
To schedule a free discovery session, please contact Meaghan at the Personalized Natural Medicine Clinic, located in a beautiful Victorian house in the heart of Newtown, Connecticut.