Dr. Brody's Overview of Mental Health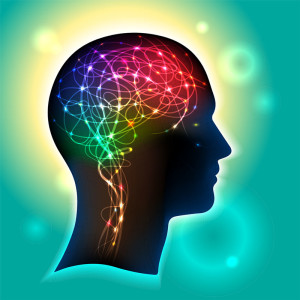 Healing occurs from the top down, inside out, from most important to least important and the reverse order of occurrence.  As you can image that one of the most important parts of your being is your spiritual, emotional, and mental bodies. These are the areas that need to be fixed first before anything will get fixed on your physical body.  If you are trying to fix the ingrown toenail and you have a history of mental illness nothing you do will help you with your toenail. Sure we can use things to band-aid the problem but that will not work long term.  There are many different areas that can go arise with mental health one of them are Neurotransmitter imbalances.  These can include the common neurotransmitters such as Serotonin, Dopamine, and Adrenaline (Epinephrine and Norepinephrine) or more complex ones such as GABA. A dysregulation of these and other neurotransmitters will cause symptoms and diseases such as; Depression, Bi-polar, and mania.
What happens when dopamine is not utilized?
The dopamine pathway is very important for vitality and is one of the reasons why people can become stressed and depressed.  Generally speaking, there can be mutations in an enzyme (Dopamine Beta Hydroxylase aka DBH) that causes all of your dopamine to be used in order to make adrenaline, leaving you with the following symptoms:
Fatigue

Low libido

Mood swings

Insomnia

Depression

Memory loss

Lack of motivation
Adrenaline is the get-up-and-go neurotransmitter that makes it possible to survive in stressful situations. This is the icy cold sensation in your veins you feel when driving on the highway and someone switches lanes right in front of you, nearly clipping your bumper.  It is the fight or flight response that many people feel in dangerous situations.  In order to get out of the fight or flight response, this enzyme should be slowed down so dopamine can be increased.
There are many ways to increase dopamine levels with supplements and lifestyle changes. However, I want to emphasize that if you are battling with depression or low dopamine levels, please seek out the guidance of a naturopathic physician.
People are not just one biochemical reaction and we therefore; need a holistic approach to fix the problem.  Taking a pill the rest of your life is not the answer most people are looking for. I work with diet and lifestyle modification, along with ways of modulating genes with natural supplements and medications to address the underlying reasons for low dopamine.
General Conditions helped by my program
Free Discovery Session
A free Discovery Session includes analysis of your blood type, receiving dietary advice, and supplement suggestions with no obligation.
To schedule an appointment, please contact Meaghan at the Personalized Natural Medicine Clinic, located in a beautiful Victorian house in the heart of Newtown, Connecticut.