Dr. Brody's Overview on Lung Diseases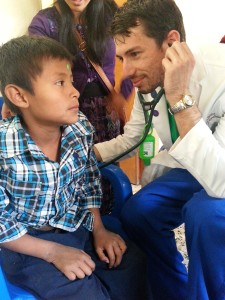 The lungs are a very important organ.  This organ allows us to breathe by adding oxygen to the blood and removing carbon dioxide.  If this process is hindered in any way one will start to develop symptoms such are: shortness of breath, wheezing,  coughing, etc.  
The natural approach to lung diseases is much the same as with any other organ.  You want to remove any obstacles that are hindering the lungs from functioning, make sure the lungs have all the proper supplies, make sure they are able to fill up, and able to release air proficiently.  
The other major component to lung health that most people forget about is the muscle called the diaphragm.  This muscle allows the lungs to fill up with oxygen and squeezes the lungs to remove carbon dioxide.  This muscle sometimes needs to be 'worked out' and there are simple breathing exercises you can do to help.  Controlling stress and your diet can have profound effects on your Lung health as well.  When you are stress or excessively inflamed from eating foods that should be avoided your lungs will suffer as your hyperventilate or increase your heart rate.  Of interesting note is that skin conditions such as eczema can be directly correlated with lung health.
General Conditions helped by my program
Free Discovery Session
A free Discovery Session includes analysis of your blood type, receiving dietary advice, and supplement suggestions with no obligation.
To schedule a free discovery session, please contact Meaghan at the Personalized Natural Medicine Clinic, located in a beautiful Victorian house in the heart of Newtown, Connecticut.