Dr. Brody's Natural Approach to Ear Health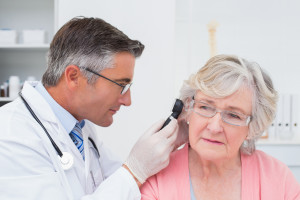 Tinnitus aka Ringing in the ears is a very common complaint that people have.  This can usually be attributed to some form of inflammation. Inflammation can be the result of diet (lectins), toxins, medications or diseases.  If you combine these predispositions with your blood type (especially blood type B's), you have the perfect storm.  I find that people suffering from tinnitus do well with a combined approach of diet and lifestyle modifications, supplements to increase antioxidants and blood flow, along with vitamins and minerals to help your body remove toxins.
Lectins and Tinnitus
Lectins (how cells and foods attach to each other) can cause strong tinnitus episodes in many different blood types. Blood Type Bs for an example have a very specific reaction to certain types of poultry.
Services and Tests To Help You Heal Faster:
Free Discovery Session
A free Discovery Session includes analysis of your blood type, receiving dietary advice, and supplement suggestions with no obligation.
To schedule a free discovery session, please contact Meaghan at the Personalized Natural Medicine Clinic, located in a beautiful Victorian house in the heart of Newtown, Connecticut.