Dr. Brody's Natural Approach to Eye Health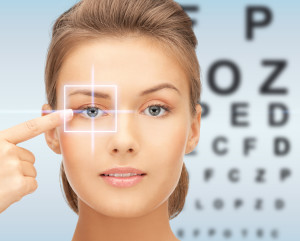 When its cold outside and you are driving, your windows tend to fog up.  This foggy window view is what the symptoms are like for people suffering from cataracts.  My approach to cataracts involves turning the defrosters on and then fixing the glass so your body can better deal with the cloudy lens.  Some common symptoms of cataracts usually happen later in life as a result of a number of factors (genetics, epigenetic, diet, trauma, toxins, etc) and symptoms can include; blurry vision, faded colors, seeing rings around lights, and vision loss.  While allopathic surgeries for cataracts are usually a safe and effective treatment most people want to work on avoiding surgery and/or preventing cataracts altogether.
Services and Tests To Help You Heal Faster:
Free Discovery Session
A free Discovery Session includes analysis of your blood type, receiving dietary advice, and supplement suggestions with no obligation.
To schedule a free discovery session, please contact Meaghan at the Personalized Natural Medicine Clinic, located in a beautiful Victorian house in the heart of Newtown, Connecticut.