Dr. Brody's Natural Approach to Heart Health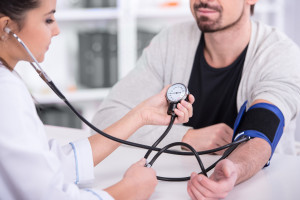 Those engorged veins on your legs or your throat or those hemorrhoids in your digestive tract are due to the same thing–a lack of nutrients in your veins.  When you are not giving the body what it needs, it takes what it needs from vital parts of your body.  One of the places it will take nutrients from is your veins.  The problem with this is that your veins are thin and if you remove any elasticity from them, they start to swell from the normal pressure of blood being pumped throughout the body.   I find that most of my patients do best with supplements, a diet suited to their needs and therapies to best help decrease their engorged veins.
Services and Tests To Help You Heal Faster:
Free Discovery Session
A free Discovery Session includes analysis of your blood type, receiving dietary advice, and supplement suggestions with no obligation.
To schedule a free discovery session, please contact Meaghan at the Personalized Natural Medicine Clinic, located in a beautiful Victorian house in the heart of Newtown, Connecticut.