Dr. Brody's Natural Approach to Heart Disease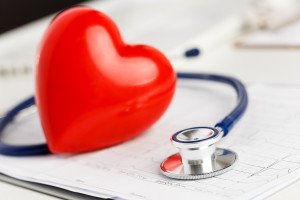 Heart Disease is a general term that I am using to discuss different diseases that can occur in the heart including the valves of the heart, arrhythmias, aneurysms, strokes, atherosclerosis, etc. These diseases all come back to a three-legged bar stool analogy. Give the body what it needs, take out the trash and increase vitality.  If one of these legs of the bar stool is missing, the stool will fall over and will cause one of these diseases.
The other interesting note is that blood type has something to do with all of these symptoms and diseases.  Blood Type A's have an increased risk of heart disease due to a number of factors (I-Cam, e-selectin, vWF, Factor 8, cortisol, etc.), all of which increase the risk of things sticking together.  If you have a whole bunch of red blood cells sticking together and traveling in the bloodstream, they can get lodged in a small artery or vessels which may cause heart attacks, strokes, etc.  A natural approach can help prevent and treat many different heart conditions.

Natural Things You Can Do:
Always talk to your doctor before starting a new supplement or natural medication!
Follow your Blood Type/SWAMI Diets.  If you have a past history or family history of heart disease these diets are designed for you.
Talk to your doctor about adding

Fish Oil

to your daily routine.  This simple oil can help reduce inflammation and provide the proper beneficial fats to your diet.
Cook with

Garlic

more often.  This herb can have blood thinning effects.
Talk to your doctor about taking

CoQ10

.  This supplement may help reduce blood pressure and can help medicate side effects from medications that reduce cholesterol.
Services and Tests To Help You Heal Faster:
Free Discovery Session
A free Discovery Session includes analysis of your blood type, receiving dietary advice, and supplement suggestions with no obligation.
To schedule a free discovery session, please contact Meaghan at the Personalized Natural Medicine Clinic, located in a beautiful Victorian house in the heart of Newtown, Connecticut.