Dr. Brody's Natural Approach to Type 1 Diabetes and Latent Autoimmune Diabetes in Adults (LADA)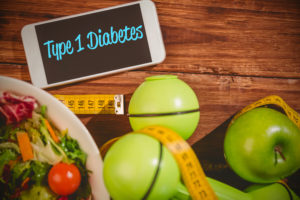 Type 1 diabetes is when your body makes antibodies against itself.  These antibodies act like guided missiles directed at your pancreas. These antibodies like to attack your beta cells which are the ones that make insulin.  Insulin can be thought of as a key to your cells.  It allows glucose (sugar) into your cells.  With the destruction of these cells, you have to take insulin orally or through an injection to pick up the slack from your pancreas.  One of the key areas of naturopathic medical treatment is stopping your body from attacking itself and utilizing insulin properly.  With my Type 1 Diabetic patients, I insist in an integrative approach with your other health care providers.

Services and Tests To Help You Heal Faster:
Free Discovery Session
A free Discovery Session includes analysis of your blood type, receiving dietary advice, and supplement suggestions with no obligation.
To schedule a free discovery session, please contact Meaghan at the Personalized Natural Medicine Clinic, located in a beautiful Victorian house in the heart of Newtown, Connecticut.