Dr. Brody's Natural Approach to Hashimoto's Thyroiditis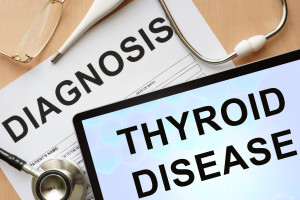 Hashimoto's Thyroiditis is an autoimmune disease where your body is making antibodies against thyroid cells.  So while your body is killing off your thyroid cells, your thyroid, in all its wisdom is going to increase production of thyroid hormone (at first) to compensate for the loss of thyroid cells.  As Hashimoto's Thyroiditis progresses your thyroid struggles more and more and as a result, fewer thyroid hormones are produced. The main nutrient your cells need during this process is education.  Your body needs the tools so it can stop attacking itself.  Your body also needs thyroid hormone support, and most importantly digestive system modulation.  Blood type O's for example, have been shown in research to have higher amounts of thyroid diseases and the best way to control this is via the digestive system. Symptoms usually consist of dry skin, hair loss, constipation, depression, fatigue, joint pain, puffy eyes, weight gain, etc.
There are many genetic mutations involved in diseases of the thyroid gland including; DIO1, FOXE1, and VDR.  For example, DIO1 is involved in the conversion of T4 hormone to the active T3 hormone. If this gene is working improperly medicine or natural supplement cannot balance out your thyroid 100%. To learn more about genetic mutations please visit the Opus23 page.
Services and Tests To Help You Heal Faster:
Free Discovery Session
A free Discovery Session includes analysis of your blood type, receiving dietary advice, and supplement suggestions with no obligation.
To schedule a free discovery session, please contact Meaghan at the Personalized Natural Medicine Clinic, located in a beautiful Victorian house in the heart of Newtown, Connecticut.