Dr. Brody's Overview of Autoimmune diseases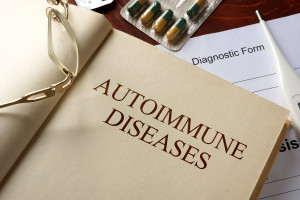 Autoimmune Diseases and their symptoms manifest when your immune system becomes confused. The cells of your immune system start attacking healthy cells. Your immune system is hyper-reactive and starts thinking that the cells in your body are actually enemies.  Most people do not know that a vast majority of your immune system is located in your digestive tract. There is a saying that; 'It's the straw that broke the camel's back'.  This analogy is true with the gut and autoimmune connection.  If your digestive track is nice and healthy it can offload some of the burdens of your immune system more effectively.  Please note, if your doctor has ever run an autoimmune panel (ANA) and they said it came back positive but they were not able to detect any antibodies to a specific disease, you have an early autoimmune disease brewing and should seek out natural treatment options ASAP. 
Natural Treatments
Please speak to your doctor before you start any new treatment
Fish oil: Fish oil can help reduce inflammation and help modulate the immune system
Vitamin D: This fat-soluble vitamin has been shown to balance your immune system
General Conditions
Free Discovery Session
A free Discovery Session includes analysis of your blood type, receiving dietary advice, and supplement suggestions with no obligation.
To schedule a free discovery session, please contact Meaghan at the Personalized Natural Medicine Clinic, located in a beautiful Victorian house in the heart of Newtown, Connecticut.